Cosmetic Lesion Removal | Brighton
Do you have benign moles, skin tags & warts? Brighton Medical Aesthetics specialises in aesthetic cosmetic surgery. Among many cosmetic procedures we offer, our cosmetic lesion removal is painless and can be done quickly with no downtime. Call now to learn more!
Removing Unwanted Moles
Occasionally, patients can have benign lesions that they do not like.  Though most doctors would advise against the removal of non-cancerous lesions, the elective removal of some lesions may be justifiable.  For example, patients may have an annoying skin tag or mole that keeps getting caught on the bra-strap or belt line, there may be a spot on the face that keeps being cut with shaving, or there is a particularly obvious 'age wart' on one's face that attracts too much attention.
Some moles are best removed by traditional surgery with sutures placed, whilst other lesions are best removed by shave- excision, snip- excision, curettage or electrocautery.  An ablative laser system can also be used to vaporize lesions with great precision, leaving the smallest of scars.  All these treatments are available at Brighton Medical Aesthetics, so be sure to contact us to discuss your needs.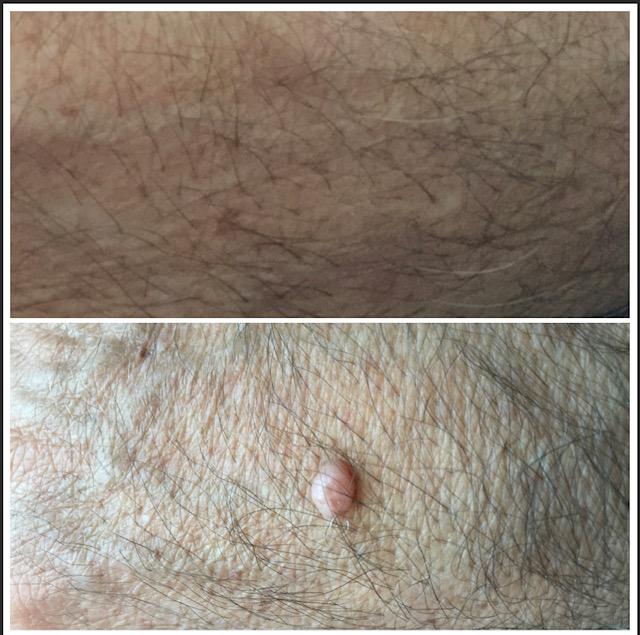 Get rid of those annoying skin tags and moles
Cosmetic Lesion Removal
PIXEL Laser Resurfacing
Safe Treatments
State of the art Technology
Patient-Focused
Experts in the Field
Brighton
Hampton
Melbourne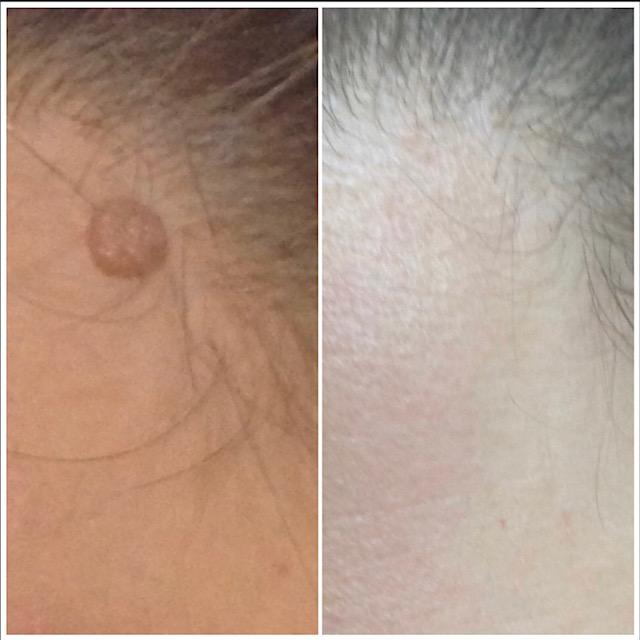 Are There Any Risks to Cosmetic Lesion Removal?
The only real concern that you may have with lesion removal is slight scarring or pigmentation. Pigmentation in the lesion may reoccur if there are hyperpigmented cells located beneath the surface of the skin. This pigmentation could possibly be seen six to eight weeks after the procedure. If this pigmentation occurs after Brighton Medical Aesthetics has provided the lesion removal treatment, we recommend coming in for a re-treatment of the area.
It has nothing to do with the method of removal – it's simply a matter of the skin's pigment. If this reaction occurs after treatment, we can investigate providing treatments to address this concern. We can often re-shave the lesion via radio frequency or use lasers to fade any remaining pigmentation. Feel free to contact us on the number below to discuss any concerns.
One of the safest procedures around
Let us erase your scars
Dr Farag practices in different locations; Box Hill, Hawthorn and Brighton. Call now to discuss your requirements!